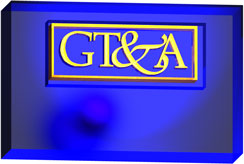 G.Timmons and Associates, International
Since 1988 we have provided assistance to engineering and manufacturing organizations around the globe. We are experienced design and manufacturing professionals providing expert assistance in quality improvement. Our technical staff has the capability to provide your company with a wide range of engineering expertise and support. We focus on your needs and apply our skills to develop solutions.
GT&A's primary focus is on creating and utilizing valid methods of statistical analysis for design tolerances and process optimization. Our services concentrate on descriptive statistical methods that produce design, quality, and productivity improvement. We accomplish this through quality system reviews, project management, group facilitation, product design, assembly review, statistical analysis and onsite training and consulting.
As a leader in quality engineering, we are recognized and respected in many industries for innovation, technical excellence, and customer support. We bring a high level of expertise to complex projects that require detailed engineering analysis. We provide real world experience assisting facilities to achieve ISO 9001, QS9000, ISO/TS16949 certification standards, Q1 and Total Quality Excellence. GT&A brings experience in program launches, Quality audits, Six Sigma, Production Part Approval Process, Failure Mode and Effects Analysis, Measurement System Analysis, Statistical Process Control, Design of Experiments, Geometric Dimensioning and Tolerancing, and Team Problem Solving.
Our business and customer base has grown over the years as we strive to exceed our customers' expectations. GT&A's high quality reputation is a direct result of our level of success in improving quality and communication throughout the organizations we serve.
We invite you to contact us and discuss your plans regarding current and future projects.
On the net since January 1, 2000
The entire content of this site is protected by applicable copyright law.
© 2013 G.Timmons & Associates